Circuit Board Repair Training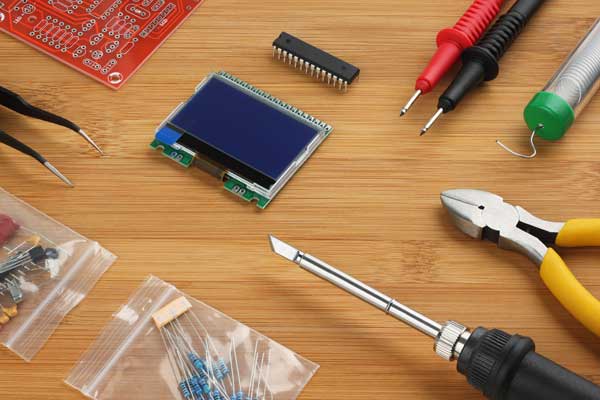 Two-day seminar
This two-day seminar focus on troubleshooting down to the component level without a schematic. We will provide all learners with basic understanding of some of the most common components, and teach them how to utilize testing equipments to test in-circuits and out-of-circuits. After having an understanding of each individual components, all learners will be taught how to troubleshoot down to the component level of a Printed Circuit Board (PCB) on a step by step procedure.
Seminar Objectives
Practice and understand what safety precautions to exercise when dealing with voltages and electronics.
Understand the differences between AC and DC voltage.
Have a basic understanding of how to use some of the testing equipments.
Have a better understanding of how some electronic components work and how to test them in-circuit/out-of-circuit using testing equipments.
Know how to troubleshoot a board using the correct and fastest approach.
Who Should Attend?
Electronic Technicians
Entry-Level Electronic Technicians
Mechanics
Electricians
Engineers
Entrepreneurs
Anyone who would love to learn how to troubleshoot electronics
Equipment Required
Digital Multimeter
Analog Meter (if you have one available)
Day One Learning
Safety
Voltages

Direct Current (DC)
Alternating Current (AC)

Testing Equipments to Aid in Troubleshooting

DMM
VI Curve tracer tester
Capacitor checker
EPROM Burner
Signal generator
Oscilloscope
IC Tester

Soldering

Solder
Flux
Soldering
Desoldering
Cleaning

Understanding Basic Discrete Component's theory, application, different types, packages, testing in-circuit/out-of-circuit, and common failures

Resistors
Capacitors
Diodes
Transistors
Voltage regulators
Transformer

Electromechanical
Day Two Learning
IC (Integrated Circuit)
Step by Step Process to troubleshoot any type of printed circuit board without Schematic
Q&A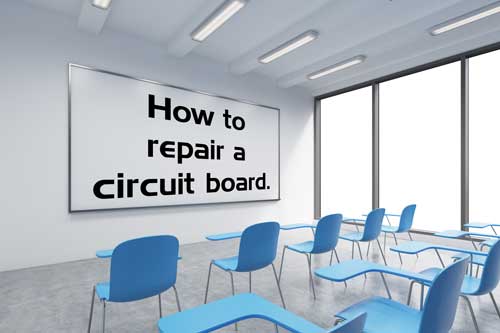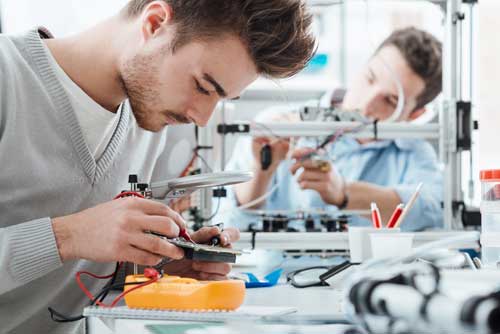 Learn about circuit boards, troubleshooting, and repair
Please call for discount on groups with 5 or more.
A scheduled date will be assigned.
Groups of 3 or more, we can schedule a date to fit your needs.